SOLO PIANO PERFORMANCES
From Cole Porter to Coldplay, Frank Sinatra to Beyonce, Mozart to Einaudi all styles included from light classical, jazz, folk and pop.
Fully self contained with various keyboards and electric pianos (full details on my website) or as happy at home on a grand piano.
An ever increasing repertoire it's the perfect accompaniment for a wedding reception in ceremony music, corporate dinner, recital or even as cover or 'dep' in a band.
Equally at home as a pit musician for a show. Send through the request list!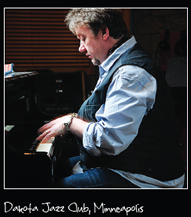 THE PIANO BAR
The piano bar is essentially a piano / vocal duo with a twist. The duo can perform all styles from jazz to pop, from show tunes to rock reinterpretations.
Then it's over to you!
Based around the American piano bar theme "spent far too much time in these places!" this is an interactive service where you can be the star and ask the pianist to 'play it again Sam!' A full book of lyrics are available along with additional microphones so you can even duet with each other.
Ask about the 'Wine bar' version which includes a mini electric grand piano, 8 bar stools and 2 tables and remember the bar is always open!
ACCOUSTIC SUNSET
Ever heard "Smoke On The Water" on a piano, or perhaps "Holding Back The Years" on a guitar? Maybe a blues version of The Eurythmics "Sweet Dreams" or even a swing version of Kylie's "Can't Get You Out Of My Head"? The timeless Gershwin classic "Embraceable You" into Dido's "Thank You" and even the traditional "She move's through the fair" with Coldplay's "Speed of Sound"?
If the answer is yes, then you've obviously heard of Acoustic Sunset!
Acoustic Sunset presents the best in today's and yesterday's music with a spin! A unique interpretation of modern pop songs, jazz and country classics, West End and Broadway songs and even some original compositions!
The perfect accompaniment to a late night dinner party, or afternoon reception, an outdoor festival or garden party.
" Acoustic Sunset – Expanded" Our expanded line up features additional percussion, acoustic bass and Saxophone.